WorkMarket Worker App
2/16-6/16
Product Designer
Area of ownership- Designed worker profile, Help Center, emails and notifications, marketing collateral.
Worker Profile Redesign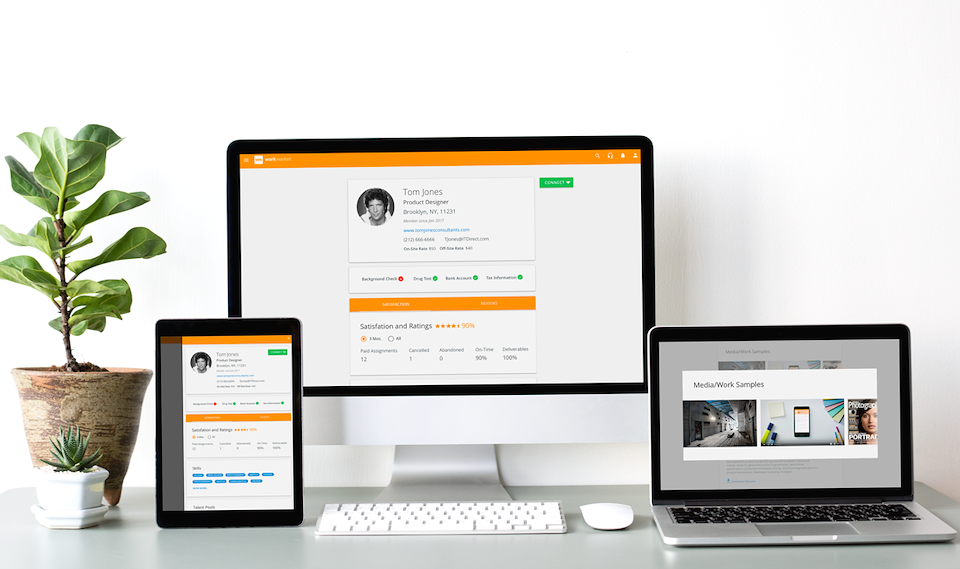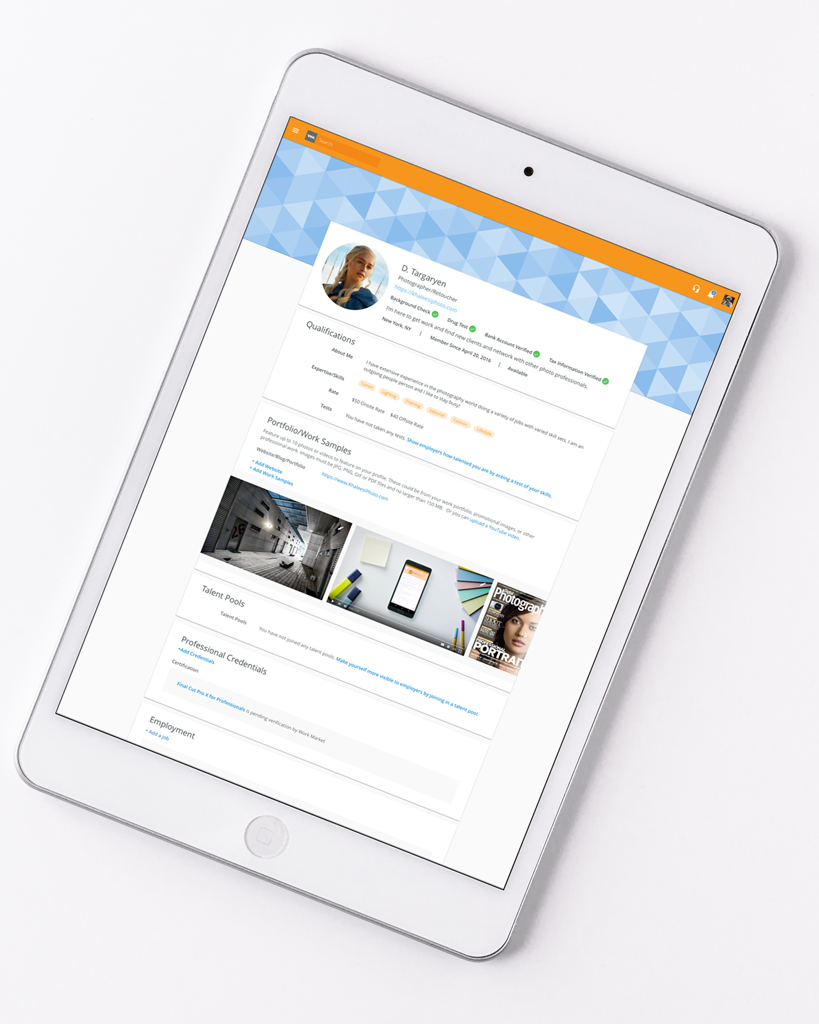 A flexible, customizable, responsive worker profile enabled different types of freelancers to showcase their skills. The platform was primarily IT field tech service agents and drug/background checks, talent pools, insurance and certifications were most important. With new clients such as The New York Times and Yahoo using the platform, the freelancers needed a portfolio carousel, recent interactions with the client and ratings and their skillsets showcased first and foremost.
Help Center Redesign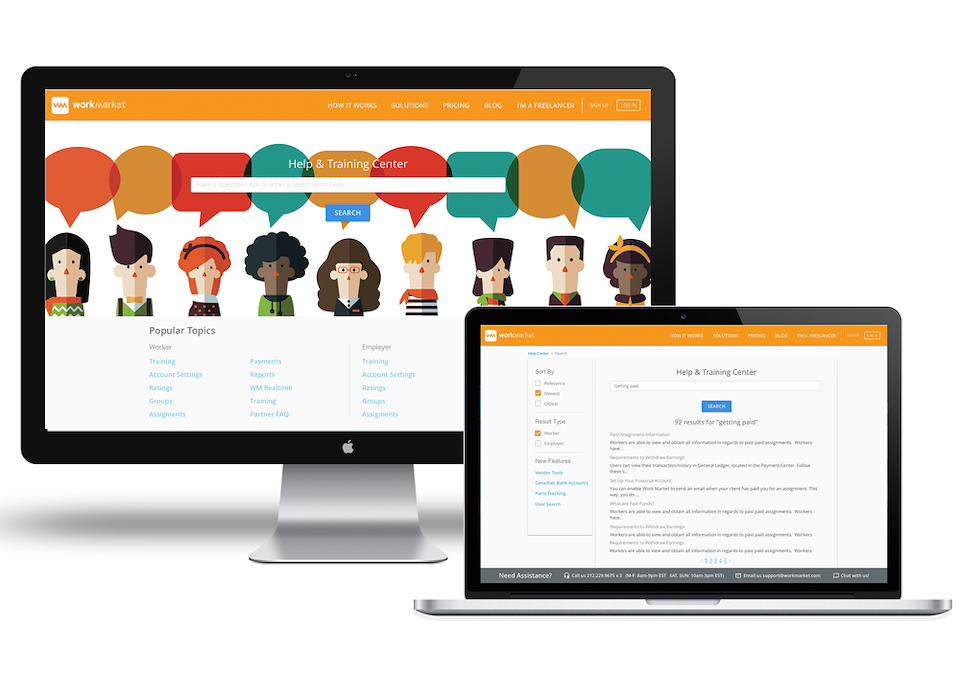 A new, more robust search experience that enabled users to drill down better and filter by worker/employer and sort articles by relevance and date.
Up Next:
UX Design Hackathon: EatLunch