WorkMarket Employer App, Payments
6/17-6/19
Lead Product Designer
Designed new flexible, lightweight pay product for mobile and web that allows employers to send ad-hoc payments for work or expenses to freelancers. Researched, designed and iterated from conception to beta launch to general release.
Case Study, "Pay-Only" Clients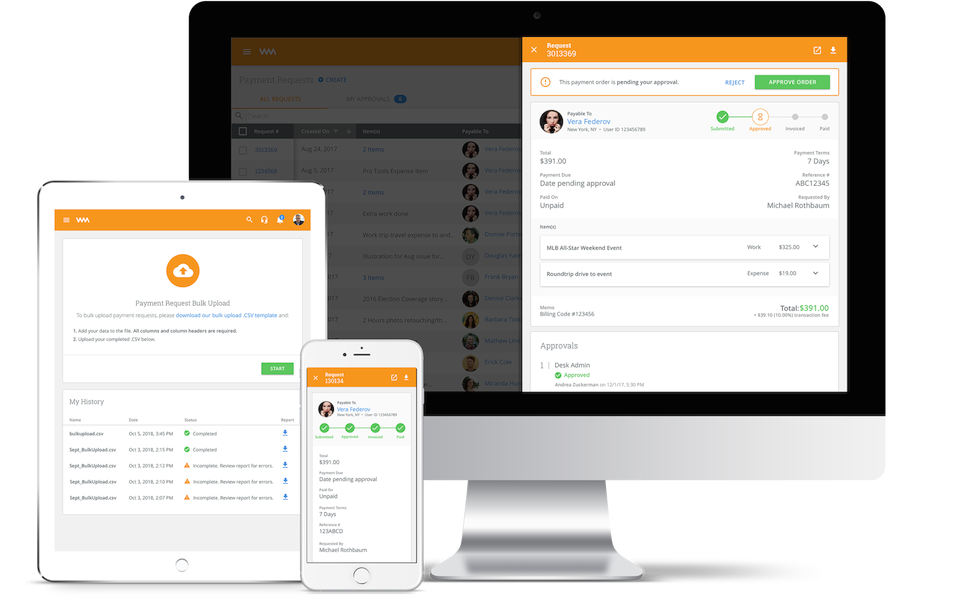 The new pay product came about when we looked at the data and started realizing that clients didn't always need to use the current system of assignment creation with all its bells and whistles to pay freelancers. They were communicating with their vetted freelancers off-platform and didn't need to send them a complex assignment invitation in order to legally and compliantly pay them. They were creating traditional assignments with just the names and details of the payments as a system to pay them, but that involved sending, accepting, opening, closing and approving the "assignment" itself before it even goes to Accounts Payable.
WorkMarket is in the midst of moving from a monolithic system to microservices and the pay product was the first product to be released that could be sold as a stand alone product. The platform is being re-architected in order to allow smaller clients to buy packages instead of having to buy the entire system.
Research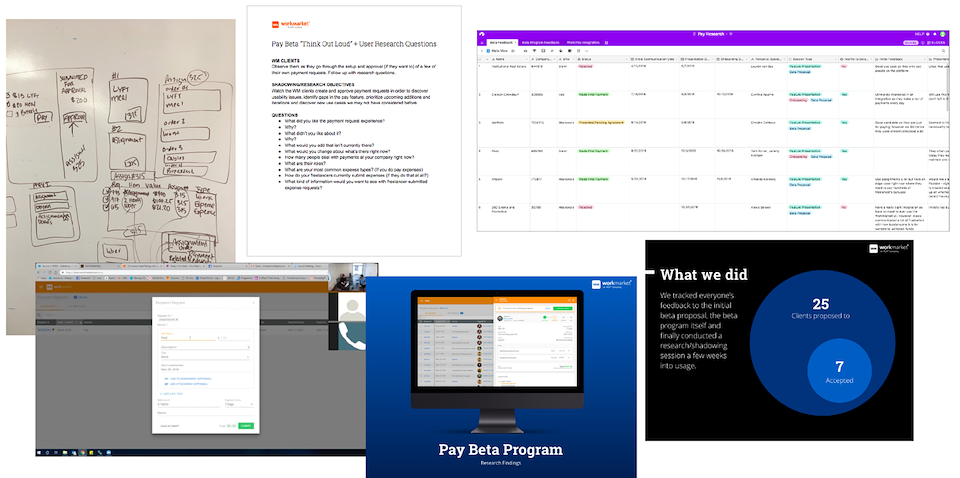 The research phase started with defining what "pay-only" clients were. The research interviews conducted with clients uncovered specific behaviors such as acceptance of work and check in/out of assignments on behalf of workers in order to speed up the process, communication of details off-platform and the factoring in of any expenses before the job started. With this research, we made sure that we baked in the most essential features for these "pay-only" clients so they could bypass assignment creation all together.
Research was conducted with clients before finalizing designs, internal usability testing was conducted every Friday during happy hour within the office and with clients, beta was launched and clients were shadowed and interviewed as they used our product and the roadmap was altered once the research findings patterns and pain points were identified. The beta period ended in December 2018 and the research deliverables were presented to Product with iterations still being made on the feature based on ongoing data and research.
The Design Evolution
The modal to create a payment request (an ad hoc payment) was design, iterated, tested and iterated on again may times. Here is the design evolution.
Adding Safety Barriers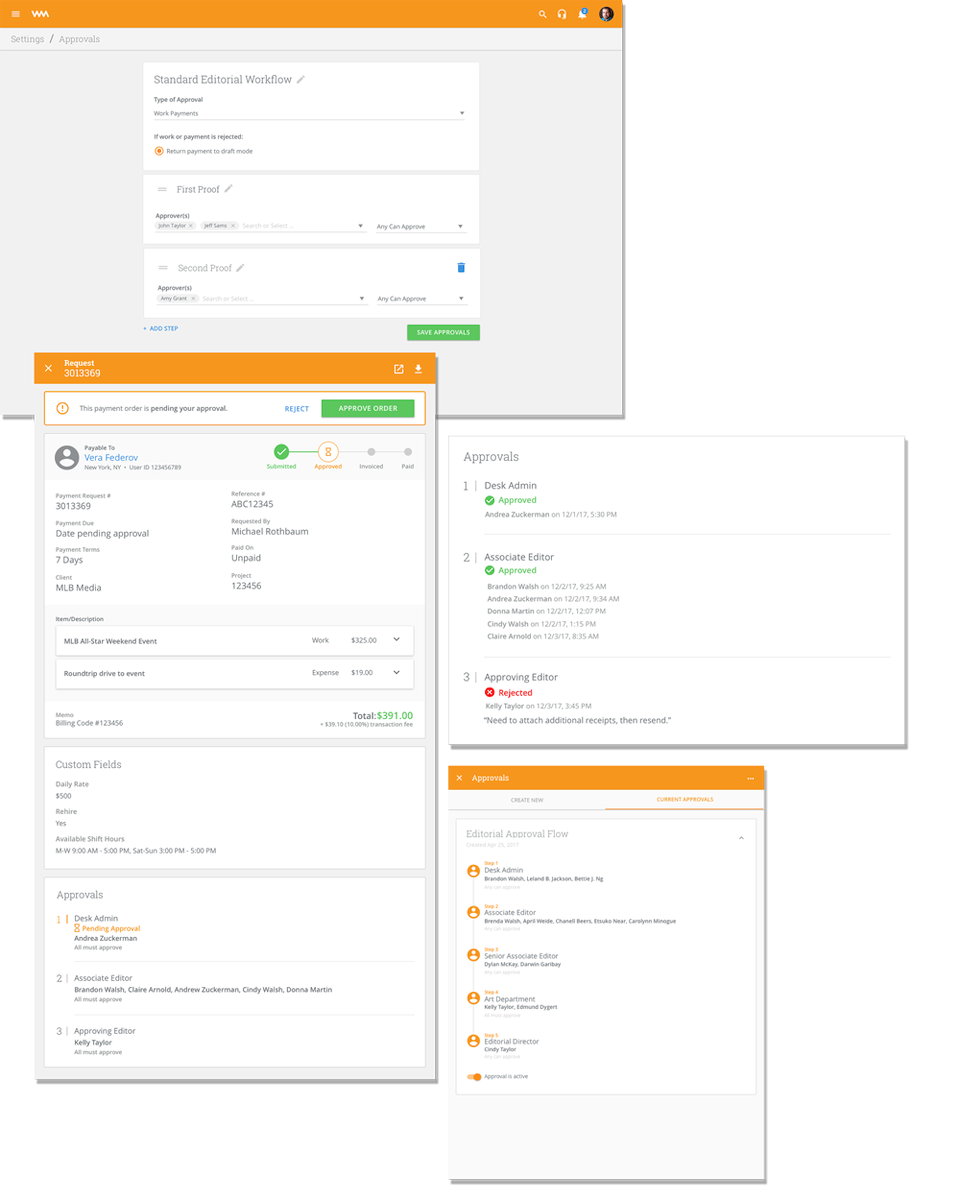 Approvals flows needed to be fleshed out for different orgs, rejections, simultaneous approvals, budget limits and employee vacations. Currently, the MVP covers rejections, approval flows and org units, the next iteration will include a more multi-faceted span of usual employee activities that may block approvals as well as assigned budget limits.
Presenting the Data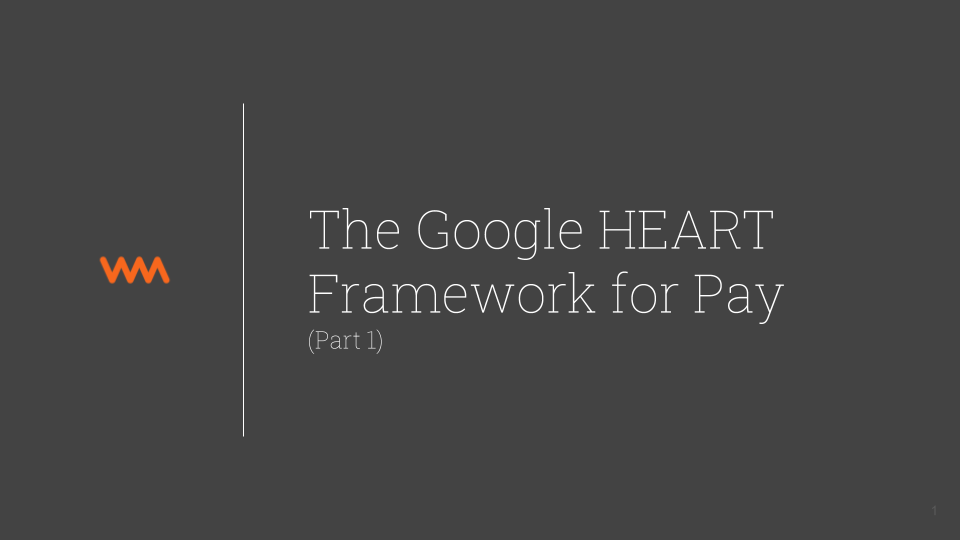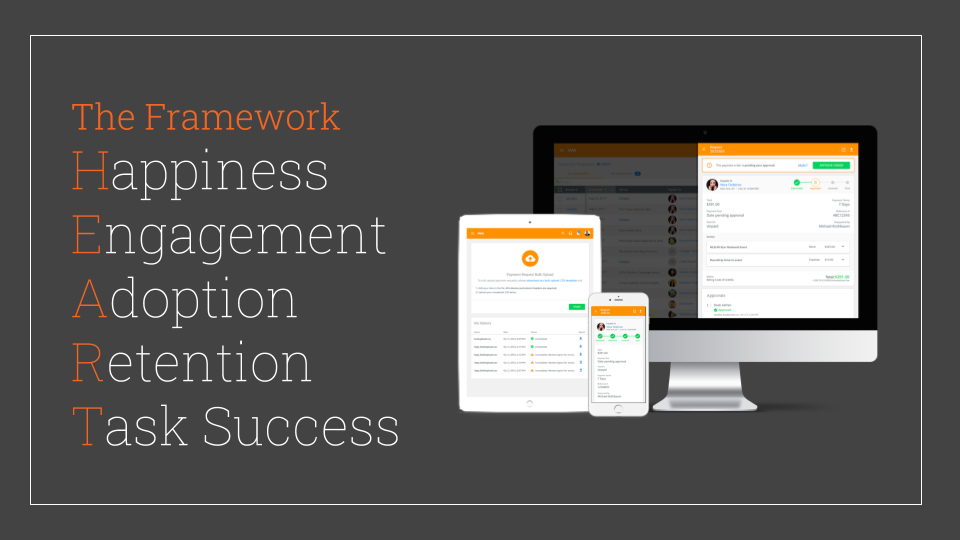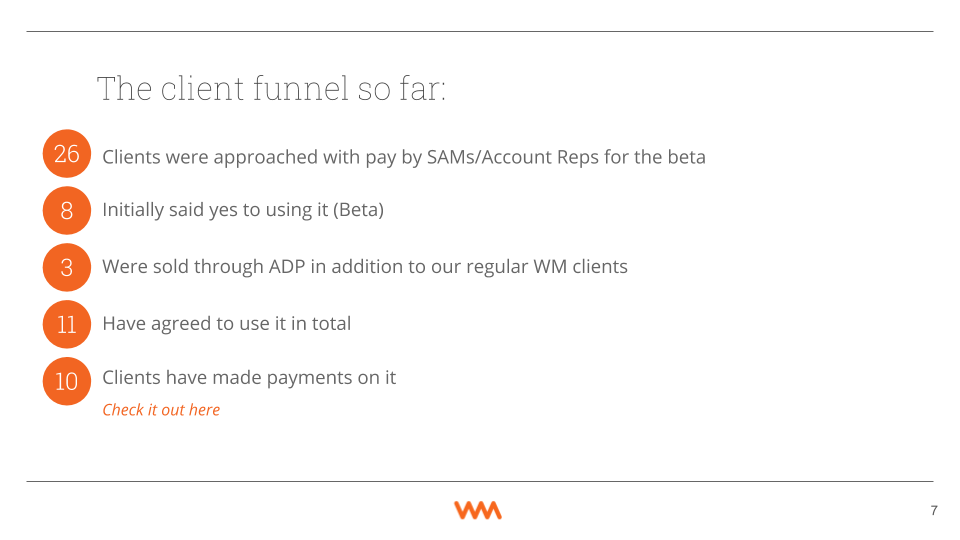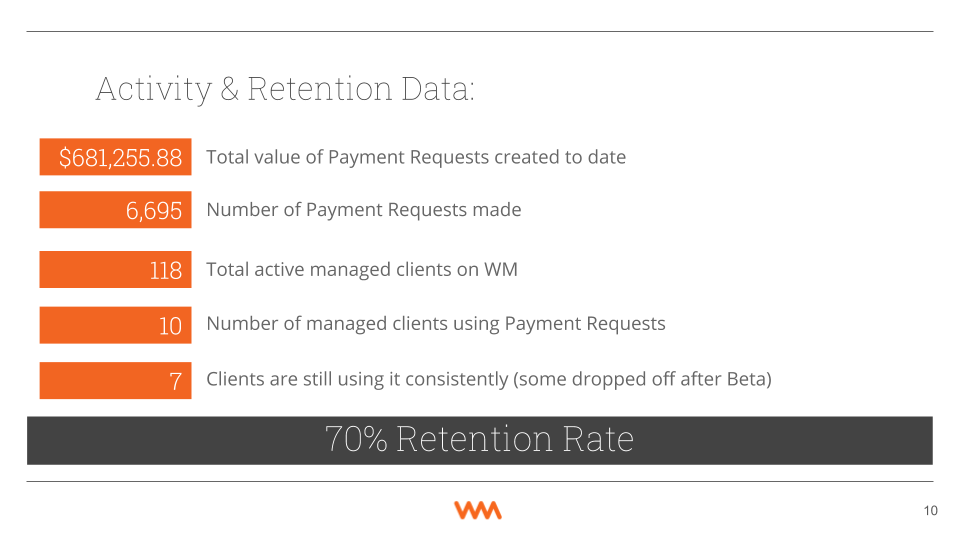 States of Pay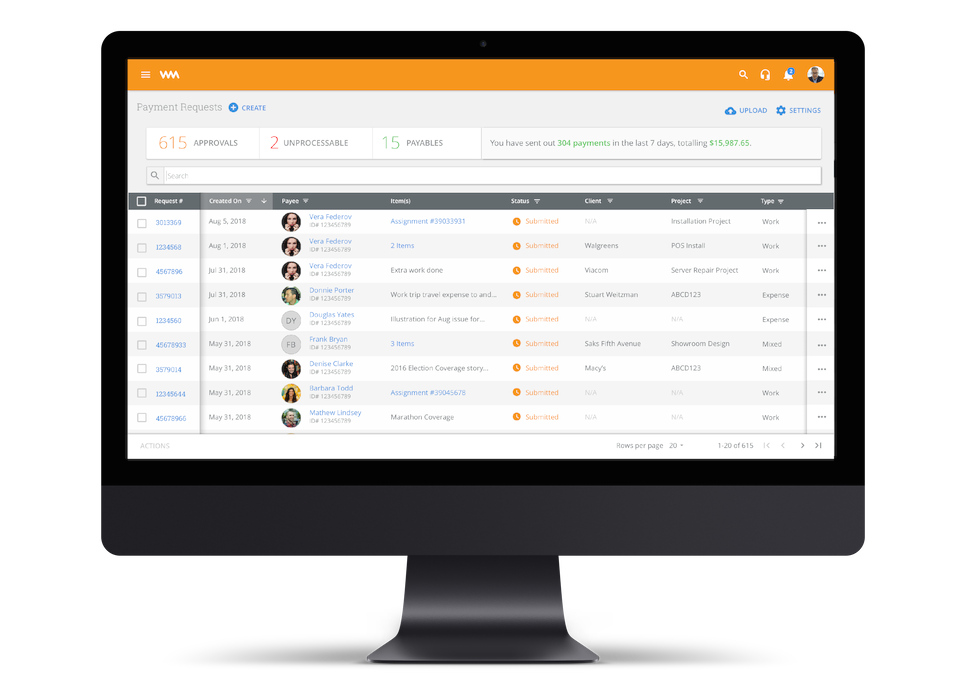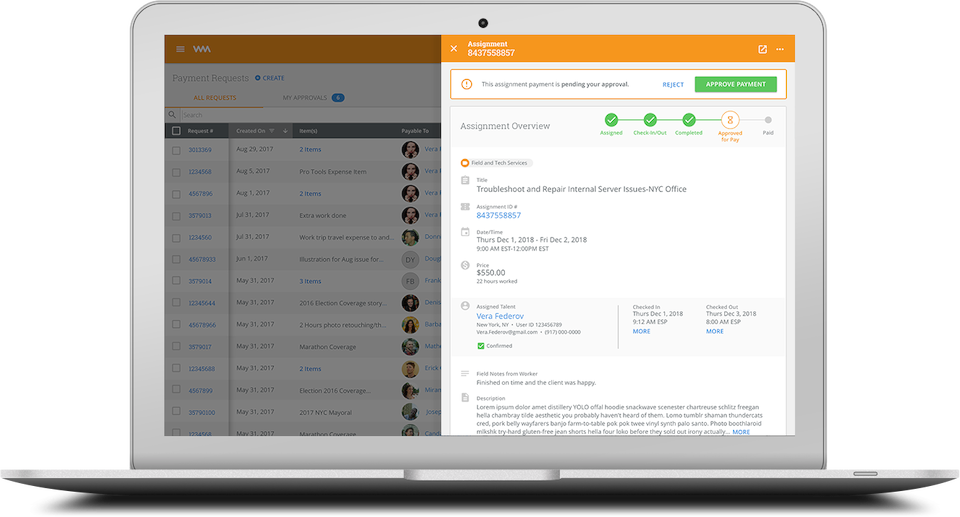 Pay products have a lot of federal and local laws to comply with. For 1099s, there are tax implications, compliance, WorkMarket account funding, freelancer eligibility, GDPR compliance, different company orgs and their approval flows (and personas) to consider when designing it. The key to being prepared for all of this was to thoroughly flesh out user journeys for all personas and identify any legal blockades or back end accounting problems that might arise when trying to pay freelancers.
Payments for assignments on the platform will also populate the new payments table. It will modularize the old assignment system, taking it out of the monolith and creating a new single page application for it so it can become part of a package.
Up Next:
WorkMarket Worker Native Mobile App